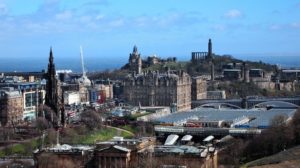 Edinburgh is one of those cities that are more than just mortar and bricks, it is a city built on ideas and a belief that the human experience can be greater than what it is today. Graced with more than 4,000 heritage-listed buildings, the capital of Scotland is one of the most beautiful cities in the world. Edinburgh is studded with spectacular gardens and lofty crags and throughout the year hosts festivals and parties like no other. Here are the top must-see attractions in Edinburgh, Scotland.
Arthur's Seat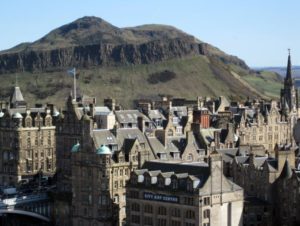 To see this city in all its glory, ride, walk, or climb to the highest peak in the city – Arthur's Seat. According to some historians, this peak was the site of King Arthur's Camelot castle. Nearby is the Edinburgh Castle which is a symbol of Scotland. For many years, this castle has been invaded about twenty-six times as opposing countries, kings, and clans, battled with cannon and broadsword. Yet it still stands as a testimony to the Scots indomitable spirit.
Thistle Chapel
For centuries, Edinburgh has been the jewel in the crown of royals and chieftains but it is also a city where old-world chivalry still continues. Thistle Chapel honors the 16 living Ladies and Knights of the oldest order in Scotland.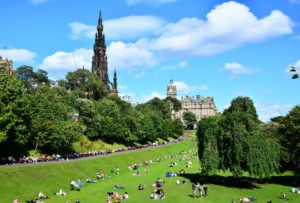 Princes Street Gardens
It is not only the chivalrous and the brave that are celebrated in this city; Edinburgh has given the world some of its best-loved stories and writers. You will find the world's largest monument dedicated to a writer in Princes Street Gardens. Sir Walter Scott penned epics such as Rob Roy and Ivanhoe. Learn more about Walter Scott and other cherished literary adventurers like Robert Louis Stevenson and Robert Burns at the Writers Museum.
The University of Edinburgh
Apart from literature and history, knowledge is perhaps the greatest gift Edinburgh has given to humankind. For many centuries, the University of Edinburgh has given us many intellectual giants including Alexander Bell, David Hume, and Charles Darwin.
The Royal Botanic Gardens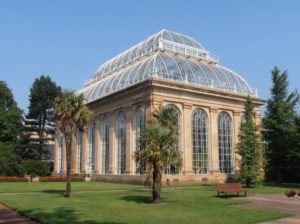 Beauty and knowledge go hand in hand in this garden. It was established in 1670 and it is one of the oldest and most important botanical science centers in the world. Yet it is a place where even the most harried heart can swoon and slow down.
At every turn in this city, beauty is honored. Whether it is the Georgian House elegant interiors, the Scottish National Gallery priceless treasures, or the flower boxes that adorn most of the city's pubs.